Our Eugene junk removal team is dedicated and reliable. We will help you take away all the construction waste, recyclable and reusable items. 
JUNK REMOVAL IN EUGENE, OREGON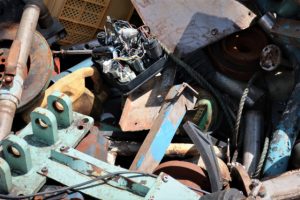 Why do people hire our Eugene Junk Removal service? What's the benefit of hiring our professional junk hauling company? Why do people remove things from their homes and yards? Let's take a look at some of the reasons and factors that are involved when dealing with junk removal.
One reason why it's important to hire our team is that you don't want to hurt yourself or the environment when removing any type of trash. Our professional junk removal company has appropriate trucks with proper equipment for the job. 
We also know how to remove the unwanted weight, so that your garbage doesn't put added strain on your back, or other parts of your body. If you do the work yourself, then you could injure yourself, or worse, damage the environment, not to mention making a mess.
The second reason why it's a good idea to have one of our junk men remove things is that you don't have to! Our junk and trash removal service will bring all sorts of trucks with large and small equipment for whatever your junk removal needs might be. 
We will have no problem taking care of whatever it is you throw away. You don't have to worry about lifting it, or lugging it around your neighborhood.
FILL IN YOUR DETAILS BELOW!
EUEGENE JUNK REMOVAL SERVICES
Do you have construction trash from your home improvement? Are yard waste and junkyard waste causing you problems in your life? Does junk weigh you down in every way? Yard waste and junk can cause problems in many areas. Whether it's cluttering your home, making your property smell like garbage, making it hard to keep your lawn neat and tidy, getting rid of yard waste and junk is very necessary.
Getting a dumpster rental becomes very beneficial for our clients as you just need to toss all your junk, trash, post construction material in there and we can haul it all away for you. No pain and no stress. We have been in the industry for many years and removal and recycling and reusing services is what we do.
Some people wonder why junk removal services exist. This is one of the main reasons why junk removal services do exist. If you want a service that's quick and doesn't cost a lot of money, this is the service for you. We have large, strong, jackhammer-type machines that can take care of your junk.
With any type of removal needed, you'll be surprised at how much stuff you can recycle. Because everything is broken down and recycled, you can expect to rid of all kinds of things that you never thought you could recycle. With everyone throwing things into their garbage, now is the time to take care of all the recyclable items with us.
If you're worried about the environment and concerned about the things you throw away, then having one of our team members take care of your junk is the way to go. We will take care of it all for you so you don't have to stress about it and spend more time rearranging and making your home clean and beautiful again. Whether you have a large amount of junk or just a few stray items, our professional removal service will be able to help.
No matter the case, whether you need to clear away a whole garage full of junk, or whether you need someone to take care of some funny items in your house, it's important to call our company today and let us take care of all your removal needs.
Post Construction Clean Up
Residential Construction Clean Up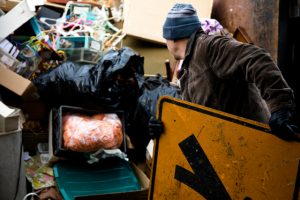 You might be wondering what you have to lose when you hire our junk removal company. This is a valid question. When it comes to cost savings, you have a lot to gain.
The biggest benefit to you is that you will save a lot of time. There is no more running around the block trying to find a suitable dumpster. When you hire our company, you can have us deliver and pick up from the specified location without any difficulty. This can reduce your daily running around to get rid of your junk.
BEST JUNK REMOVAL SERVICE EUGENE HAS TO OFFER:
Our professional removal service will make sure all of the materials you throw out are properly handled. We have special equipment to do this and adhere to all local and federal regulations. Our team does not cause any damage or disruption to your property. In short, we ensure the cleanup is done safely, efficiently and according to the law.
Another reason for hiring a professional is because we are experienced. We know exactly how to get rid of your waste product. Highly trained to take every item to its appropriate place. It does not matter if it is an old appliance, a broken appliance, used books, old appliances parts or just junk garbage. Our team can sort it out and get you the most out of the space you have available.
Finally, calling our Eugene Junk Removal company will save you time.
We are trained for all types of junk removal. Whether you live in Eugene or surrounding areas, we can take care of your junk. Just give us a call. We will come to the property, do the job right and leave it looking like you never had any junk lying around. Do yourself a favor.
Calling our removal company can make all the difference in the world. If you are getting rid of old home appliances, furniture, old mattresses, or kitchen items from your home, you should call us today. Having us come in and pick up your junk and have it hauled off will give you peace of mind it's finally gone and help clean up your property like never before. Let us do the hard work and hauling so you don't have to do it yourself.
We are honest with our customers and will always tell you exactly what the job is and what the price will be. That way there is no guessing, there is no hidden charge and there is no need for extra charges. The only thing you have to worry about is how fast you can dial our number and have us get rid of your junk.
CALL THE BEST EUGENE JUNK & RECYCLING SERVICE TODAY!
WHY OUR JUNK REMOVAL SERVICE IS SO IMPORTANT
When it comes to solid waste, the U.S. produces 12% of the world's total!
Americans only recycle about 35% of what they throw out.
PRE and POST CONSTRUCTION CLEANUP
When you move into your current home, all the old pre and post construction cleanup of debris that your landlord had piled in the yard was left for cleanup and removal. Getting rid of all that junk is hard to do by yourself because it is a pain to move and some parts are just too heavy and awkward. 
The most common construction debris removal item is broken glass. Most of the broken glass, we can remove from your homes is due to broken windows. It can be a real pain to clean up glass that has been broken.
There are many other types of construction debris that can be easily removed from your home, business or office. Wood frames and window sills are prime candidates for debris removal. Old broken pipes, damaged doorstops, damaged floor boards, wood bases, and wood window sills can be taken off your property with ease.
One of the biggest categories of construction debris that can cause problems when getting rid of is metal. Metal and steel pipes, tanks, pipes, and other metal items create a safety hazard if they aren't properly removed. If your plumbing has galvanized pipe fittings, we can take them away for you with junk removal service we offer. We will recycle them. Our professional junk removal team will be able to tell you how much it will cost to remove your plumbing or metal items.
When it comes to removing construction debris such as wood and metal, you need to contact us today. Our professionals will know how to deal with the different situations, such as removing old building foundations, tree limbs, and broken windows.
Another type of construction debris removal is dirt and drywall that has been left behind on the house after it has been torn down. This is often caused by people wanting to clean their homes, and if they see something else in the house that they didn't like, they will try to pick it up and throw it away. A quick clean up by a professional will get all this pre-and post construction material and debris removed and will also make the grounds look nice. Your property and your house will look much better for your guests.
Construction demolition and debris removal is something that needs to be handled by professionals on a regular basis. If you see some around your property, you should let the experts know about it so that they can take care of it. There is no need for you to put up with ugly marks being left on your property, and you shouldn't have to hire a group of amateurs to do it for you.
TAKING CARE OF YOUR JUNK IS WHAT WE DO!
EUGENE SEASONAL YARD DEBRIS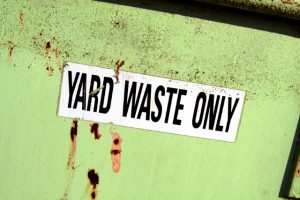 It is undeniable that yard waste is a huge problem for most homeowners today. This is the main reason why many of these people are now beginning to get into the habit of getting their yards de-cluttered and organized so that they can more easily maintain their outdoor spaces. This is also one of the best ways to address the issue of smelly and unsightly backyards, and the most obvious benefits that you can derive from doing this are certainly aesthetic ones. 
However, what most people don't realize is that de-cluttering and organizing your seasonal yard debris can also have very practical benefits. For instance, having a clean and orderly backyard or patio can be very beneficial in preventing various health issues such as allergies, headaches, sinusitis, tension headaches, and even cancer. Here are some top benefits of keeping yard debris and dirt away.
Helps Provide More Space: 
If you have a small outdoor space, it can either make it feel congested and crowded or can also provide the perfect hiding place for predators like snakes and other insects. So, by removing all that extra trash and debris on your patio, deck, or garden, you can provide much more space for you and your family to enjoy. It also helps improve the curb appeal of your home. Cleaning and organizing your outdoor spaces will definitely give your house an improved appearance. It will also help keep bugs away, which can cause major problems for allergy sufferers.
Improves Curb Appeal: 
Having a clean and tidy yard is another way in which it can improve your house's curb appeal. There are many people who spend thousands of dollars just to get their yards neatly groomed and mowed. They go to great lengths to do this, spending hours cutting lawn grasses, pulling weeds, and completely tearing out harmful plants and limbs. This can be very time-consuming, especially if your yard is large. Removing all that dirt and debris can make a huge difference in the overall appearance of your yard.
Helps Reduce Garbage And Trash Storage Space: 
When there is no space for garbage and junk to be stored in your yard, it can be very difficult to clean up after each visit from a caretaker or a visitor. This means that in the future, you will have even more garbage and junk to deal with than you have now. Clearing out the yard also helps reduce the amount of garbage and trash you accumulate over time.
Helps Reduce Your Carbon Footprint: 
As mentioned earlier, cleaning out your yard provides the perfect opportunity to reduce your carbon footprint. It is also better for the health of your family members, because a de-cluttered and cleaned yard provides less irritants and allergens. If you do not want to see your family suffer from allergies and breathing difficulties, it is in everyone's best interest to clear their yard of any and all garbage and junk.
Finally, if you have a nice backyard and patio, don't you think it would be nice to spend some time enjoying it? By clearing your yard, you will be able to take your backyard to the next level of relaxation and enjoyment. You may even be surprised at how much additional space you will find in your yard once you've finished with the project. So while you may want to de-clutter right away and go through with the cleaning and clearing, do take into account these important benefits of clearing and cleaning up your yard.
RESIDENTIAL CONSTRUCTION CLEANUP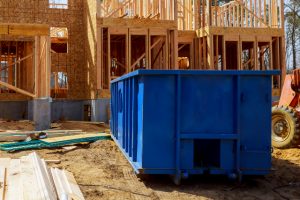 We all know that it's necessary to dispose of your household and commercial building waste properly in order to protect the environment. One of the best ways to do this is to have a proper disposal procedure for your waste, done through our house cleanout services. It can be a bit confusing to determine what should go where. The question usually comes up regarding whether to throw away drywall or shingles, concrete or rubble. Here are some answers you can use.
Dumpster Rental – There are several different dumpster rental services that we have available. You can call us today and speak to one of our team members and ask them to pick up your debris for you. They will be able to provide you with the options you need for your specific project.
Commercial Construction – We don't only specialize in residential construction cleanup and debris removal, we also handle commercial projects.
Disposing of Drywall & Concrete – When you are demolishing a building or unloading a construction project, there will often be pieces of drywall or concrete leftover. These can be very difficult to dispose of on your own. Some types of debris removal may be more suitable for the materials than others.
Drywall debris can be disposed of in several different ways. If the drywall is not completely crumble, you may be able to set it aside with another type of waste, like cardboard. Other methods of disposing of drywall debris include using a dumpster. In the event that drywall is too difficult to remove on your own, contact our residential construction cleanup and removal company. We have trucks that can take care of the job.
Concrete debris removal can be very labor intensive. We have the trained professionals to perform the job. This is because concrete is so heavy, wet, and very dangerous. The safest way to remove residential construction waste from an area is to use a front end loader. This piece of equipment is specifically designed to handle large pieces of concrete.
As you can see there are many different types of debris and residential construction waste that needs to be removed. It is important that you keep any waste or debris you don't need at home and/or give it to the appropriate agencies. You never know when a piece of debris will fall and injure someone.
In the past, you may have had to haul any debris away yourself. Now you have easy access to all types of debris, including residential construction waste, without lifting a finger. Our mobile trucks are equipped with powerful air compressors that allow us to easily remove the needed materials with little effort.
Depending on what type of debris and residential construction waste your home or business generates, you may find yourself faced with several challenges. If you don't have a waste disposal program, then you are dealing with some of the problems that come with not having one. We are just a phone call away and can help with dumpster rentals or simply schedule one of our trucks to come by and remove anything you need us to.
When it comes to residential construction waste, there are some materials that just should not be put in a landfill. These include lead, asbestos, Styrofoam, plastic, (and especially polystyrene foam), aluminum, and tin. Some other types of debris that you should not put into a landfill are wood and cardboard. If you have any of these things in your home or business, you should certainly give our Eugene Junk Removal team a call today to take care of the problem for you.
EUGENE RECYCLING AND REUSING SERVICES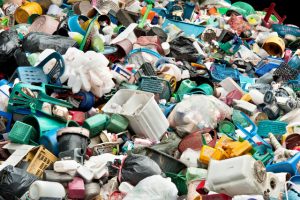 A lot of people are learning that recycling is a good way to keep trash out of the landfill. It's an environmentally friendly way to reduce our dependence on foreign oil, and it makes sense from an aesthetic standpoint as well. But recycling isn't just about keeping trash out of the landfill. There are lots of other reasons to recycle. The top reasons to recycle and reuse are:
Use less raw material from your daily life.
You may not think of this when you're talking about keeping trash out of the landfill, but recycling actually helps you use less raw material every day. Waste is one of the leading causes of pollution, so you're doing your part to help reduce that.
Use less paper and cardboard.
Paper and cardboard waste are two of the most common sources of pollution in the US. When you take those items to the dump, they're chopped up and sold to card shops and other collectors for very little profit. And paper and cardboard aren't always recycled. Some companies use them to make new products that they'll sell in stores.
Use less packaging materials.
Packaging can make up a big percentage of the waste that's produced in the US. There are some companies who do more recycling than others, so if you're interested in minimizing the amount of packaging waste, talk to your company about their practices.
Use less waste.
One of the most overlooked forms of waste is that of materials and packaging that aren't actually thrown away. Instead, they sit around in a warehouse or a yard and end up becoming unusable. Recycling programs help these materials go to make other products that will benefit the environment. These can include things like wood, paper, and plastic, which are all renewable resources.
Recycle more.
The more items you recycle, the less landfills you have to keep filling up. One of the top reasons to recycle and reuse materials is so that you can be as green as possible. If everyone just threw their trash in the trashcan, there would be much less material being sent to landfills.
Make money.
If you can turn your recycled materials into something that's useful again, you can make money by selling it. Recycling programs aren't only good for the environment and the planet; they're also very profitable for those that have them. As people become more aware of the cost of sending unwanted waste to the landfill, they may be more likely to make a profit from buying and reusing it.
There are many top reasons to recycle and reuse. The steps listed here are just a few of the many ways that you can do so. If you're concerned about the state of the earth's resources and want to do something about it, consider recycling and reusing things. This can go a long way towards protecting our planet and keeping it healthy for us in the future.
You have a lot of reasons to recycle and reuse. This doesn't mean you have to give up your quest to reduce your carbon footprint. Your efforts can be helped by businesses and government agencies that offer support. All it takes is for you to start your own recycling program and see just how easy it is.