Appliance removal Eugene, Oregon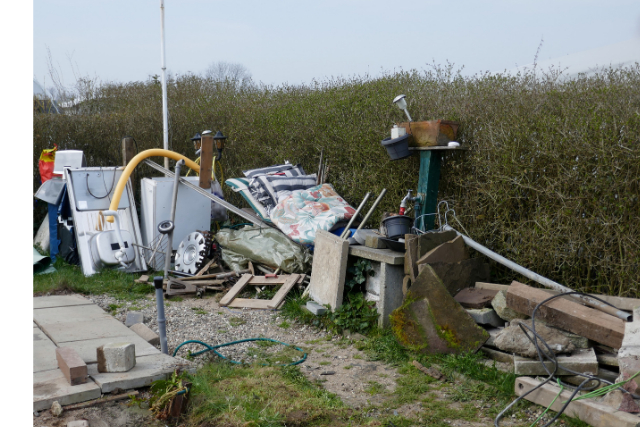 It's unfortunate, but home appliances don't last forever. As they age, they endure wear and tear and break down. Whether you have an old refrigerator or stove taking up valuable space in your home, you will likely want to get rid of it as soon as possible to make room for a new one if it's no longer working.
You may be pondering right now: how am I going to lift, move and dispose of this bulky and heavy appliance? Maybe you can call a few friends for help. But even then you will need a truck that's big enough to haul the appliance and a good place to recycle or throw it away.
Better yet, you can call our Eugene, Oregon junk removal pros and not lift a finger other than to point us in the direction of the appliance you want eliminated from your home or business. With the help of our local crew, you will save time, money, and avoid headaches and back pain.
Most home appliances must be recycled the right way because they contain hazardous chemicals and materials, including PCB and mercury that can be harmful to people and the environment. Our skilled and experienced crew uses modern and proven techniques and equipment to ensure safe removal and recycling of all appliances.
Contact us today for a free estimate and to learn how we can efficiently and affordably remove your outdated appliances from your Eugene area property today.
Home appliances we haul and dispose
Besides environmental problems you might run into discarding appliances, these items are also often colossal and awkward to lift and carry. So, instead of trying to do it yourself, call us for removal and recycling of the following home appliances:
Refrigerators

Freezers

Washing machines

Dryers

Hot water tanks and water heaters

Air conditioning units

Microwaves

Stoves and ovens

Dishwashers
We also haul away lawn equipment, yard waste, furniture, construction junk, and anything else you want gone today. It doesn't matter if you need a hand with a one-off job or a larger estate or home cleanout.
Why hire our Eugene junk removal company?
It's not a secret. You have options when it comes to choosing a junk removal company in the Eugene area to haul away your appliances and other debris. A few of our competitors even have okay reviews on Google, Yelp, Home Advisor and Facebook.
So why hire us? Here's five good reasons:
We're licensed and insured, giving you peace of mind.

We're reliable. We show up as scheduled and our work isn't done until you are satisfied.

We're affordable. Our low-cost rates will keep money in your wallets and purses.

We're friendly, courteous, and always respect you and your property.

We work on your schedule because we know you are busy.
What are you waiting for? That old washer in the basement isn't going to move itself. Get in touch with our service today to schedule a junk removal appointment.